We Recycle 99%
of Our Waste
Your Trusted Plastic Injection Molding Company
EnviroTech Molded Products, Inc
For more than a half-century, EnviroTech has been the industry leader in the design and fabrication of custom polymer injection molded products. 
 
As a leading plastic injection molding manufacturer, we create molded products for clients in virtually every industry and sector, including energy, oil and gas, semiconductors, mining, wastewater management and defense. We are committed to helping our clients solve their problems and we have established a venerable reputation for finding fast, workable, affordable solutions — no matter how challenging the problem. 
 
Using cutting-edge solutions and state-of-the-art technology, we deliver for our clients every time, even when others plastic injection molding manufacturers have failed. Whatever your needs may be, trust EnviroTech for expert industrial molding solutions, including the design, engineering and fabrication of high-quality polymer resin molds and custom injection molding, filter plates and machining.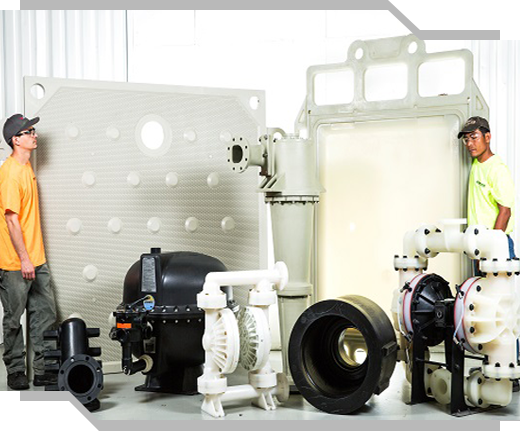 At EnviroTech, our custom industrial molding solutions assist clients in a variety of industries, including defense, medical, food processing, mining, oil and gas, and wastewater management.

We work closely with your team to design and engineer innovative solutions. We specialize in metal-to-plastic conversion, optimizing component design and durability, reducing production time and cost, and increasing manufacturing process efficiency.

We are known for our unique capacity to create solutions that replace expensive, fabricated steel products, reducing costs and lead time and increasing durability and component life.

By recommending materials and modified approaches to the fabrication process, we can help you leverage cutting-edge technology to improve your operational performance. Our products are engineered using strict specifications, allowing us to create components that can stand up to the most extreme and demanding environments and conditions.
INJECTION MOLDED PRODUCTS OF
envirotech
If you can envision it, EnviroTech can create it.

We specialize in designing, engineering and producing complex injection-molded fluid and chemical pumps as well as pump and valve components. Using advanced technology and proprietary processes, we also manufacture large fusion pipe fittings including pipe ends, flange adaptors and stub ends.

Custom injection molded filter plates are another of our specialties, including chamber plates, mineral plates, membrane plates, flush plates and frames. We also design and produce filter plate accessories and components for the filtration industry.

We help our clients identify the features they need and then engineer custom design solutions in response. Our ability to injection mold polymer resin and engineered plastics materials that others cannot have established our reputation as the benchmark in our industry.
Custom Plastic Injection
Molding Manufacturer
Many clients in the industries we serve choose us as their plastic injection molding manufacturer because we have been in the plastic injection molding business for over 50 years. During that time, we have built a reputation as the plastic injection molding manufacturer that delivers quality products, on time, for a reasonable price. And that includes custom plastic molding products. 
Some plastic injection molding manufacturers will not accept short-run orders, or they will charge a prohibitively high price due to the time it takes to design and build the custom injection molding. EnviroTech has found a workaround solution, so that we can offer our clients custom plastic molding services at a fair price.  
Our engineers can design your custom injection molding, or we can create the mold based on your designs. As innovative plastic injection molding manufacturers, we have mastered the art of producing custom injection moldings quickly and cost-effectively. Rest assured no quality is lost in the process — our custom injection moldings are a point of pride, and we work hard to achieve excellent customer reviews and feedback. We are the plastic injection molding manufacturer to depend on when you need affordable custom injection molding quickly.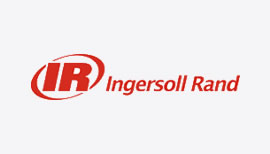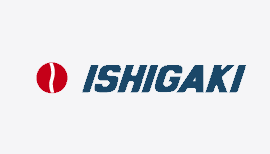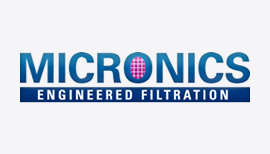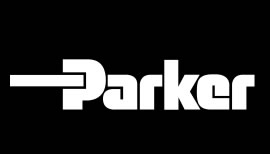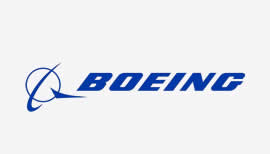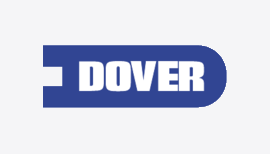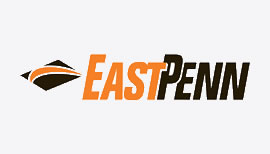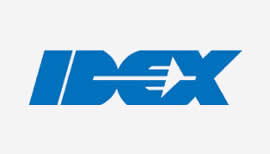 There are a few undesirable results that are possible during the plastic injection molding process, and one simple example here is known as flash. What exactly is flash, and how can avoiding it help save time, money and hassle for any plastic injection molding part or...